Shade
Affiliations
Current:
BloodClan
Past:
Rogue
Names
Kit:
Apprentice:
Warrior:
Somethingkit
Somethingpaw
Somethingtail
Gender
Gender:
Male/Female
Family
Father:
Mother:
Offspring:
Randomtail
Randomwhisker
Idlekit, Snoozingkit
Education
Mentor(s):
Unknown
Apprentice(s):
None
Roleplayer
Roleplayer:
Rolelayer123
Shade is a rather old large, muscular smoky gray tom with amber eyes. He also wears a blue collar studded with dog's and cat's teeth. His muzzle is graying.
Shade is shown to be very aggressive around other cats and protective of his mate, Icedrop. He is a rogue who lives by The Dumpster and drives trespassing cats away. His mate, Icedrop gives birth to his kits Cinder, Patch, and Snowflake shortly after the two became mates, thanks to Midnightpaw. Shade brings his mate and kits food from the dumpster, and is noted he is best friends with a former kittypet named Blaze. He found out that his sister's name was Anya and the two get to know each other.
Later, he meets some BloodClan cats by The Dumpster and decides to let him, his mate, and his kits join BloodClan. He says it's great education for the kits, as well as a safe place for him and his mate to stay. He was given a blue collar studded with dog's and cat's teeth by Tiger as a gift, and began wearing it immediately.
He earns his warrior name, Shadefeather. He is very proud when his kin earns their warrior names, too.
Shadefeather talks to Patchclaw when Starpelt and Mousefang fight over his son. He gives him advice, and attends the meeting when Brownbird becomes a warrior.
"Go get 'em she-cats, son!"
—Shade to Patch
Real Picture
Edit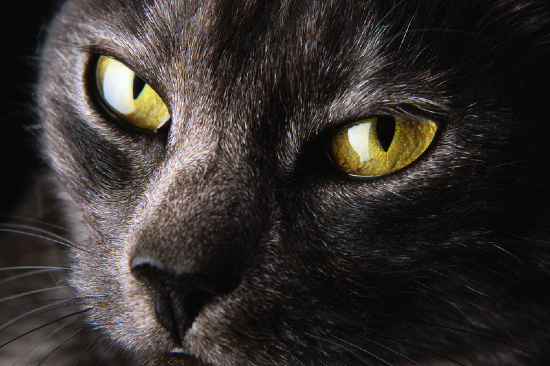 Sister: Anya
Mate: Icedrop
Son: Patchclaw